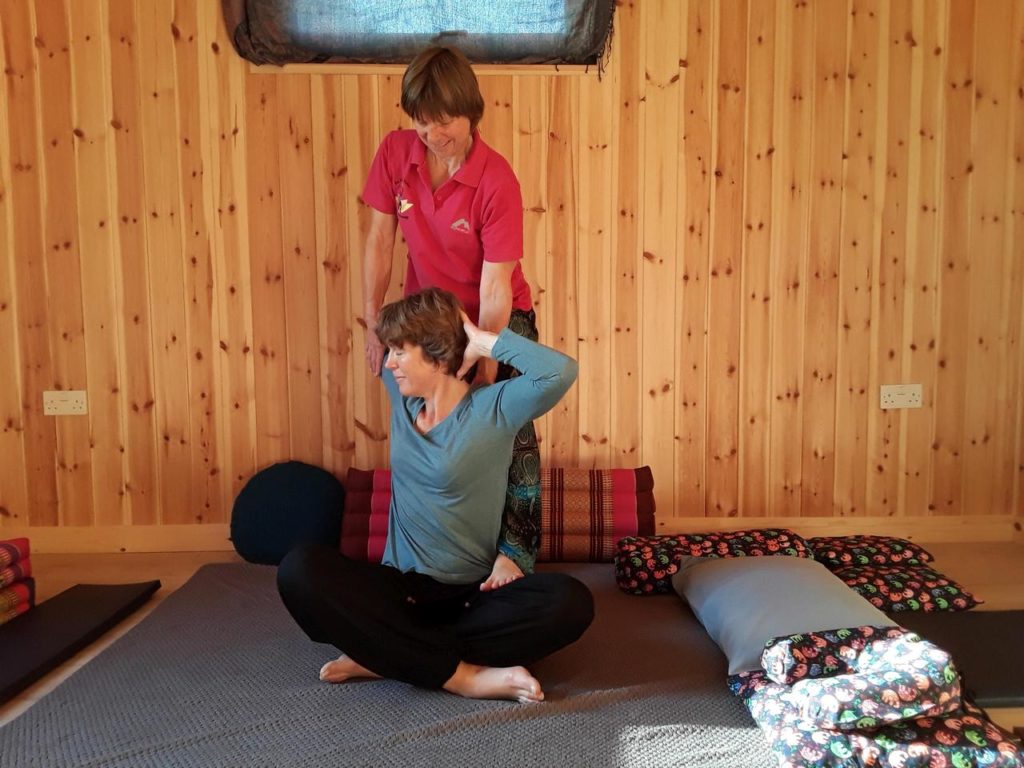 Thai Yoga Massage is a fully clothed holistic therapy working on the ten main energy lines recognised in this ancient practice. Working on the acupressure points along the energy lines, incorporating myofascial release and trigger point techniques, dynamic stretching and Tok Sen.
The practice aims to restore balance between the body and mind, stimulating the circulation and relieving blockages along the energy lines.
This therapy aids the body's natural ability to heal itself.
With our practice of yoga, we are able to advise on beneficial stretches and sequences based on individual needs to aid with recovery and self help.
Benefits of Thai Yoga Massage
Reduces levels of the stress hormone cortisol
Lowers blood pressure
Increases blood circulation, flow of oxygen & nutrients
Improves sleep, specifically deep sleep
Increases flow of synovial fluid to lubricate joints
Reduces inflammation
Releases muscle tension & increases flexibility
Lessens digestive disorders
Increases seratonin, enhancing mood
Improves posture and balance
Massages tailored to your specific needs.
For people suffering from chronic diseases e.g MS, Parkinsons, Rheumatoid Arthritis, to athletes who are training to prevent/treat injury and increase performance.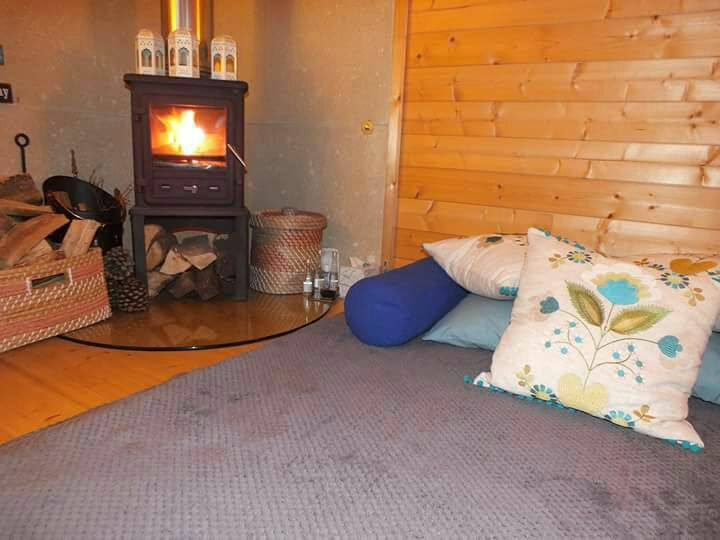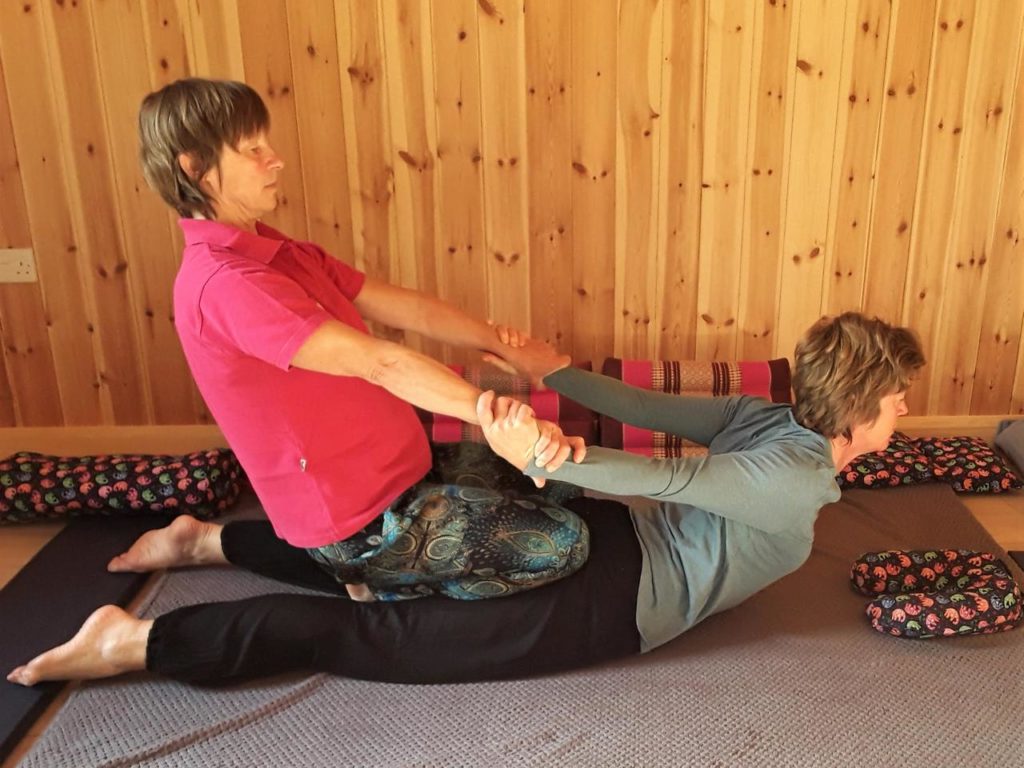 Massage Prices
1st appointment – 1½hr massage recommended
Gift Vouchers are available from the online shop, or by contacting us